Adult Sunday School meets Sunday mornings from 11:20am - 12:30pm in Calvin Lounge.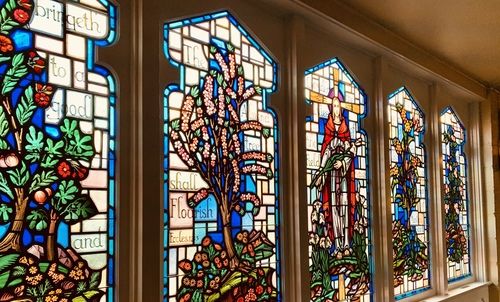 Join us for Adult Sunday School as Steve Hammond teaches: The History of the Bible: The Making of the New Testament Canon! This class is held Sundays at 11:20am in Calvin Lounge.

Here's a brief description of the class: The New Testament is the most influential book for western civilization and, for Christians, the most important book in their lives. Yet, how much do we know about where this book came from? This course tells us when the books of the New Testament were written, and for what purpose. It tells what we know, and what we don't know, about the authors. It tells us how the books that make up the New Testament were selected from the many and strikingly diverse books written by early Christian authors. Knowing the history of the making of the New Testament helps to understand parts of the New Testament that can otherwise be confusing. It helps to understand how the Christian message developed out of a huge variety of beliefs about Christianity in the first few centuries of the church. It can help you better understand your faith and strengthen it. We hope you join us for an engaging look at the New Testament.

SCHEDULE UPDATES: Due to the coronavirus pandemic, Adult Sunday School is cancelled until further notice.
Due to the coronavirus pandemic, our Bible study has moved online. Our virtual Bible study is held Mondays and Thursdays at 4pm, using the Zoom platform. If you are interested in joining the virtual Bible study please e-mail Pastor Alan at
dorway@firstpreschurch.com
for login credentials.